Opened Lecture on The Consignor Profession – Practice and Reality
The initiative of the Logistics Department entitled Meet the Business – be Successful in the Logistics was started by the first opened lecture on the Consignor Profession – Practice and Reality. The lecturer was Olga Vasilevska, Manager of the company MW Logistica Ltd. At the event in the Large Conference Hall attended third and fourth year students of speciality Business Logistics and Master`s degree students.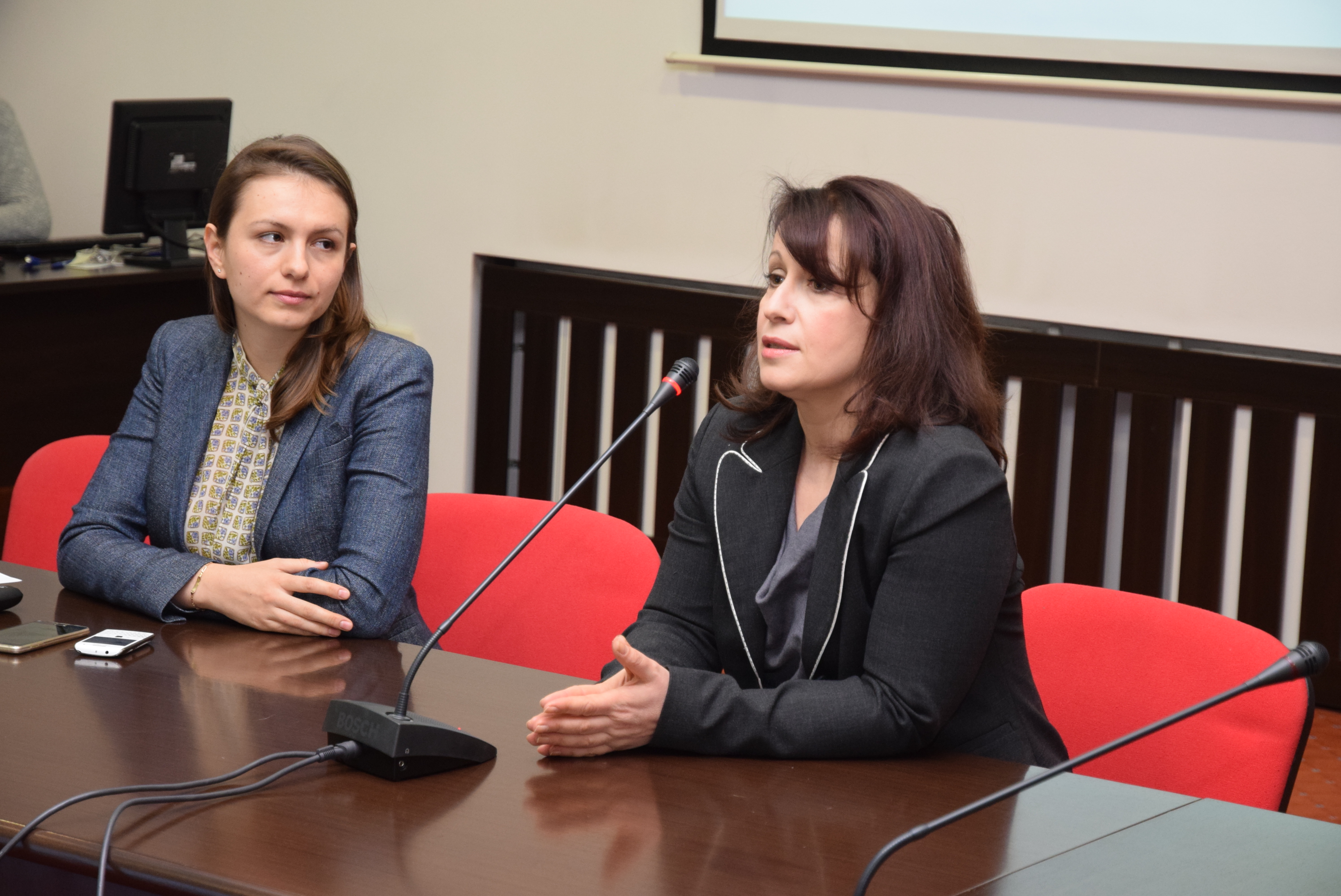 Assoc. Prof. Miroslava Rakovska (on the right) and Olga Vasilevska at the opening of the lecture
Three major objectives of the initiative were formulated by Assoc. Prof. Dr. Miroslava Rakovska, Head of the Logistics Department: regular meetings with eminent managers in the field of logistics, focus on the specified experience in solving the practical issues and development of knowledge and skills of the future specialists.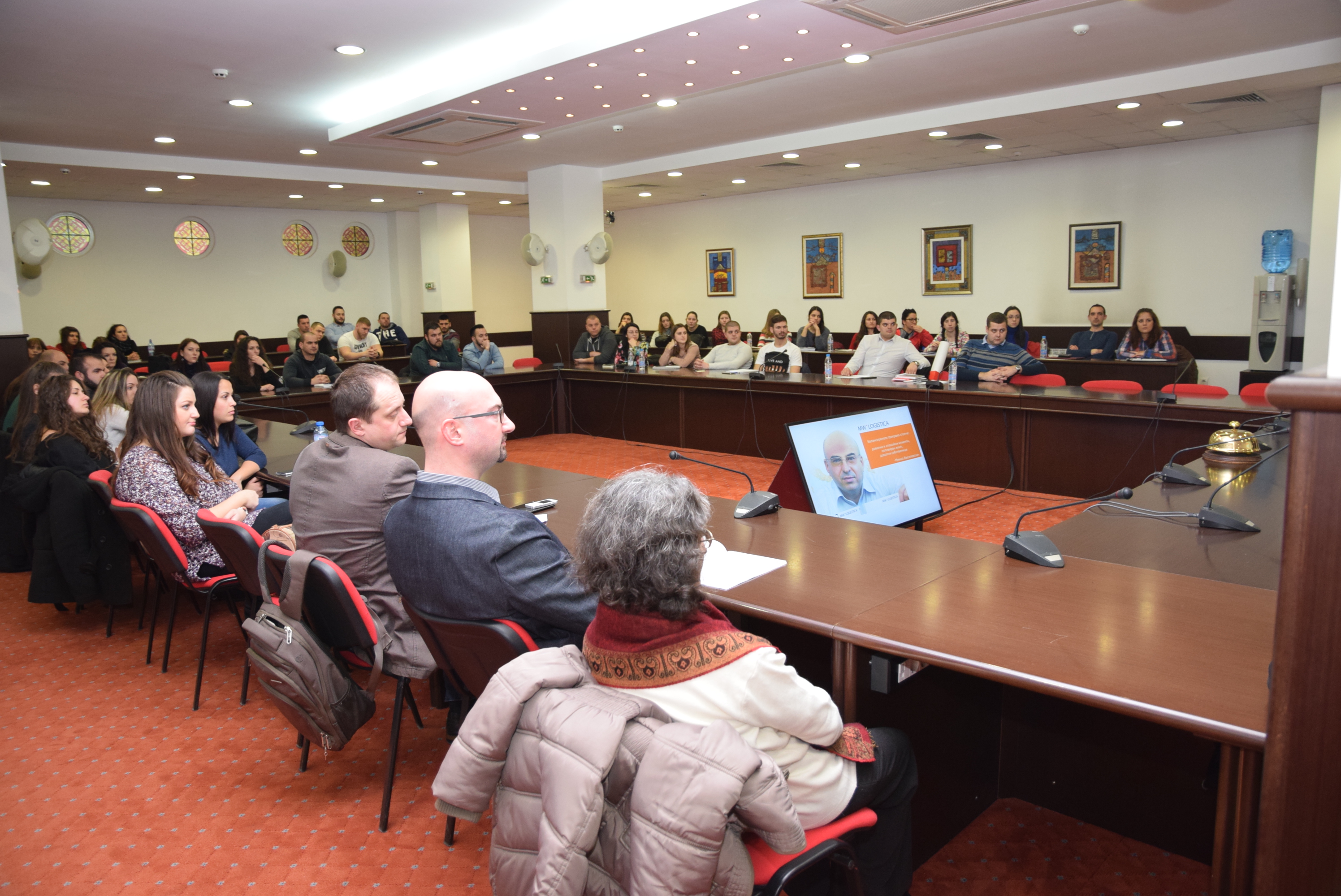 In the Large Conference Hall
Olga Vasilevska presented herself to students as a third generation consignor, fifth generation entrepreneur and second generation manager of the family company. In her presentation she featured the essence of work at the MW Logistica Ltd. established in 2008 for major activities logistics, shipping and transport of loads by land, sea and air on the territory of the country and abroad. The company is in a partnership with the German company EMONS Spedition - one of the most reliable European shipping concerns guaranteeing a good quality of work.
Olga Vasilevska
The lecturer examined the automobile transport and the warehouse logistics, goods transported by the MW Logistica Ltd. from the whole Europe through strong relations with Germany, Belgium and Netherlands, well organized network, various flexible options in compliance with the requirements of individual clients, various kinds of automobile transport depending on the size of the shipment, etc. We strive for being closer to our partners, knowing their demands and finding out the most optimal solutions for them, pointed out Vasilevska.
During the opened lecture