Agreement of Cooperation between The UNWE and Aleksander Xhuvani University of Elbasan, Albania
The Rector of UNWE Prof. D.Sc.(Econ.) Statty Stattev and Prof. Dr. Skënder Topi, Rector of Aleksander Xhuvani University of Elbasan, Albania signed an Agreement of Academic Cooperation. It provisions an exchange of students, lecturers and employees, joint work on projects, implementation of scientific events, etc.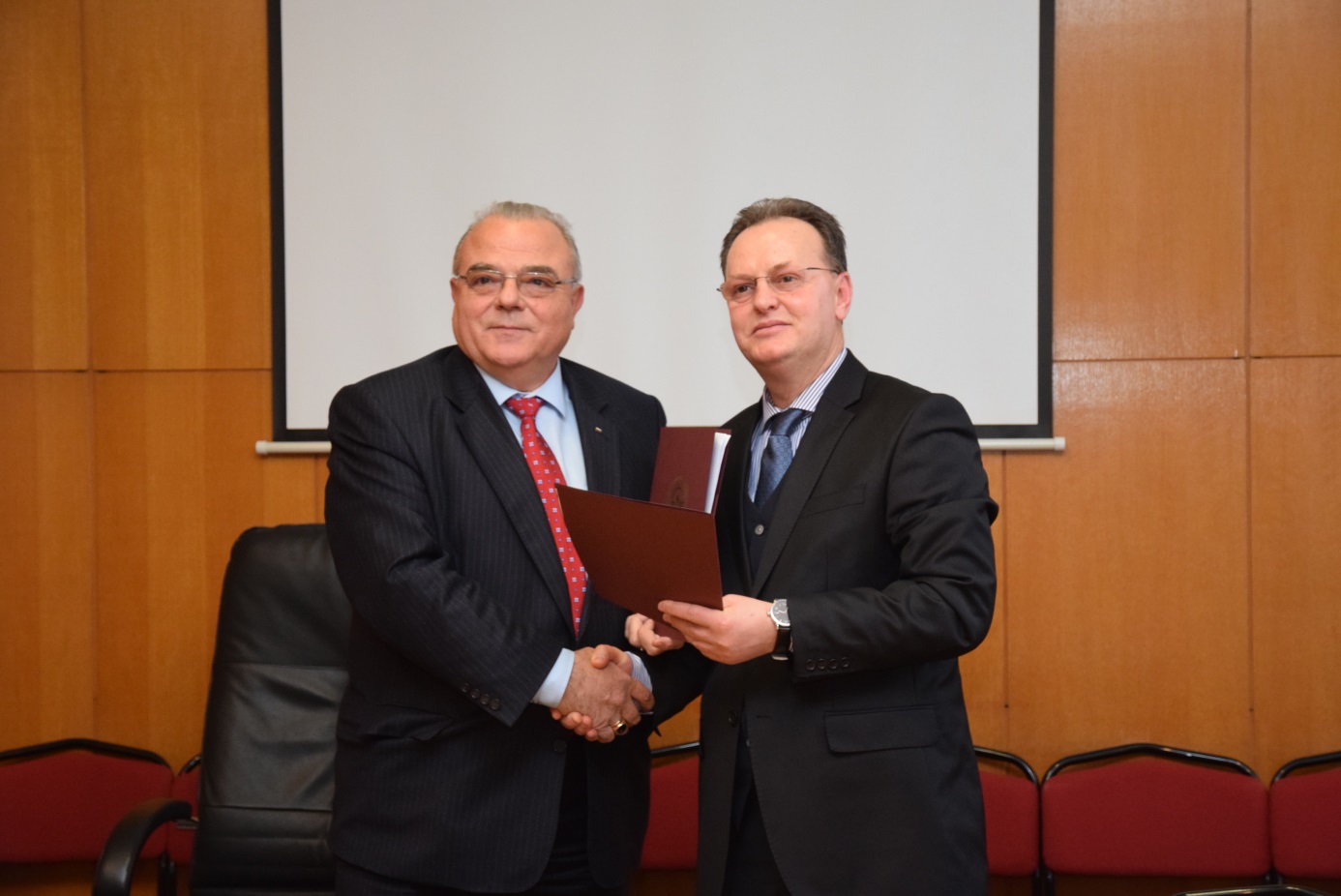 Both Rectors after the signing of the Agreement
Prof. Stattev welcomed the guests and outlined that it had been the first Agreement of UNWE and an Albanian university. He presented to the guests the UNWE and its structure as well as its leadership position in the Bulgarian higher education and science.
I am very glad that we have signed an Agreement with such a prestigious university, declared Prof. Topi and pointed out that part of the lecturers at Aleksander Xhuvani University had graduated in Bulgaria and the Vice Rector Altin Odrizi had graduated from the UNWE.
At the signing of the Agreement attended the members of the Rectors Council
Aleksander Xhuvani University was established in 1909. It has 5 Faculties, more than 15 000 students and 223 lecturers as well as 32 Bachelor`s degree programmes and 37 Master`s degree programmes.