Opened Lecture on The Five Roads of Innovations to The Market
Tsvetanka Mincheva, Director of Retail Banking and member of the Management Board of UniCredit Bulbank spoke to students from the UNWE on the Five Roads of Innovations to the Market. The lecture was part of UniCredit Bulbank initiative Business Master Class in economics with practical content. The event in the Large Conference Hall entitled Combine the Theory with the Practice was opened by Assoc. Prof. Dr. Radko Radev, Director of the Scientific Research Center for Business Competencies Development – Innovations and Competitiveness (u2b) and Deputy Head of the Industrial Business Department.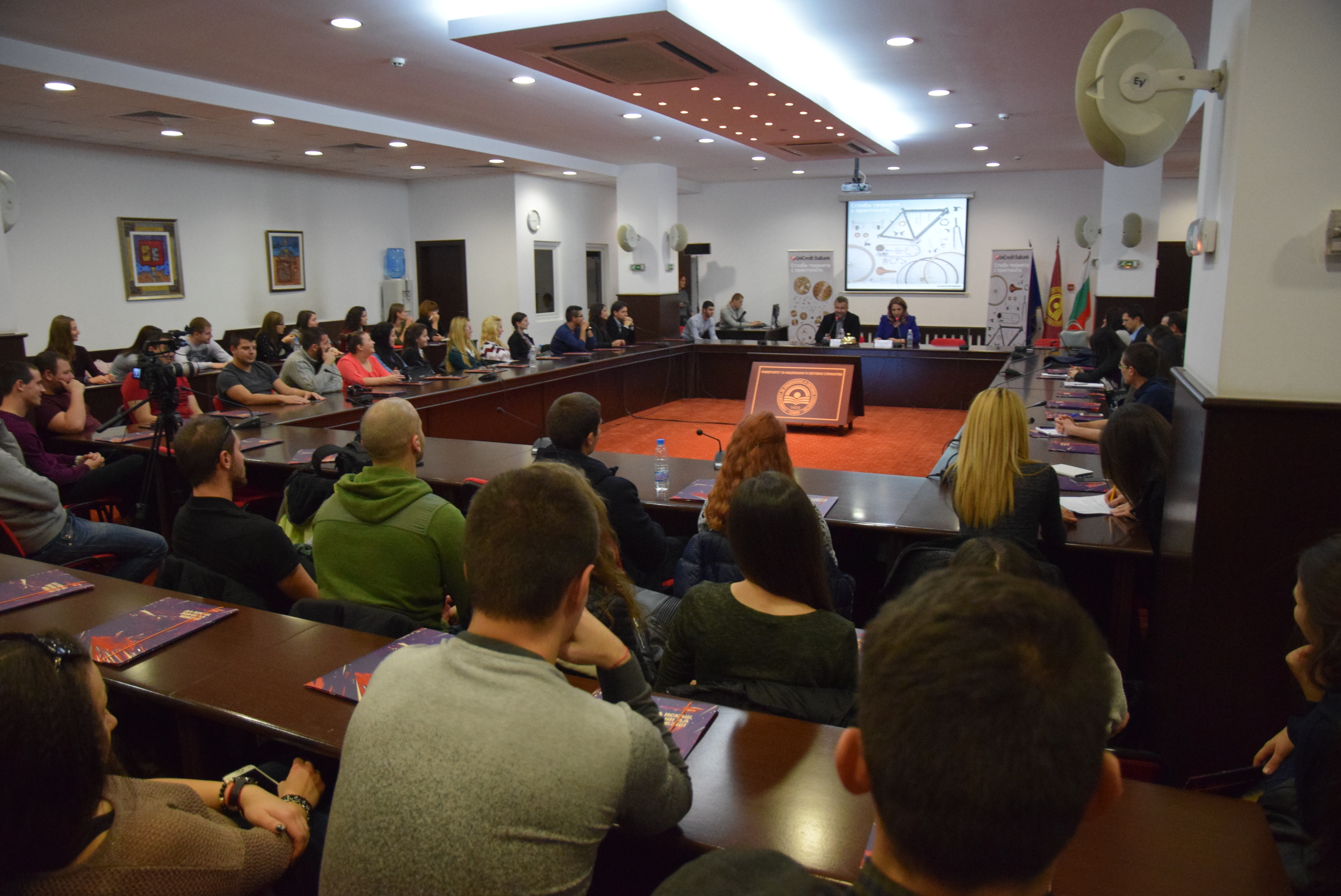 In the Large Conference Hall of the university
"Innovations have a leading role in the company development at the market. About 79% of the companies which had incorporated even one innovation after 2011 have achieved a growth of circulation of 25% more till 2014 according to the Innobarometer data - the European Commission study of activities and attitude related to the innovations", pointed out Tsvetanka Mincheva, graduate of UNWE.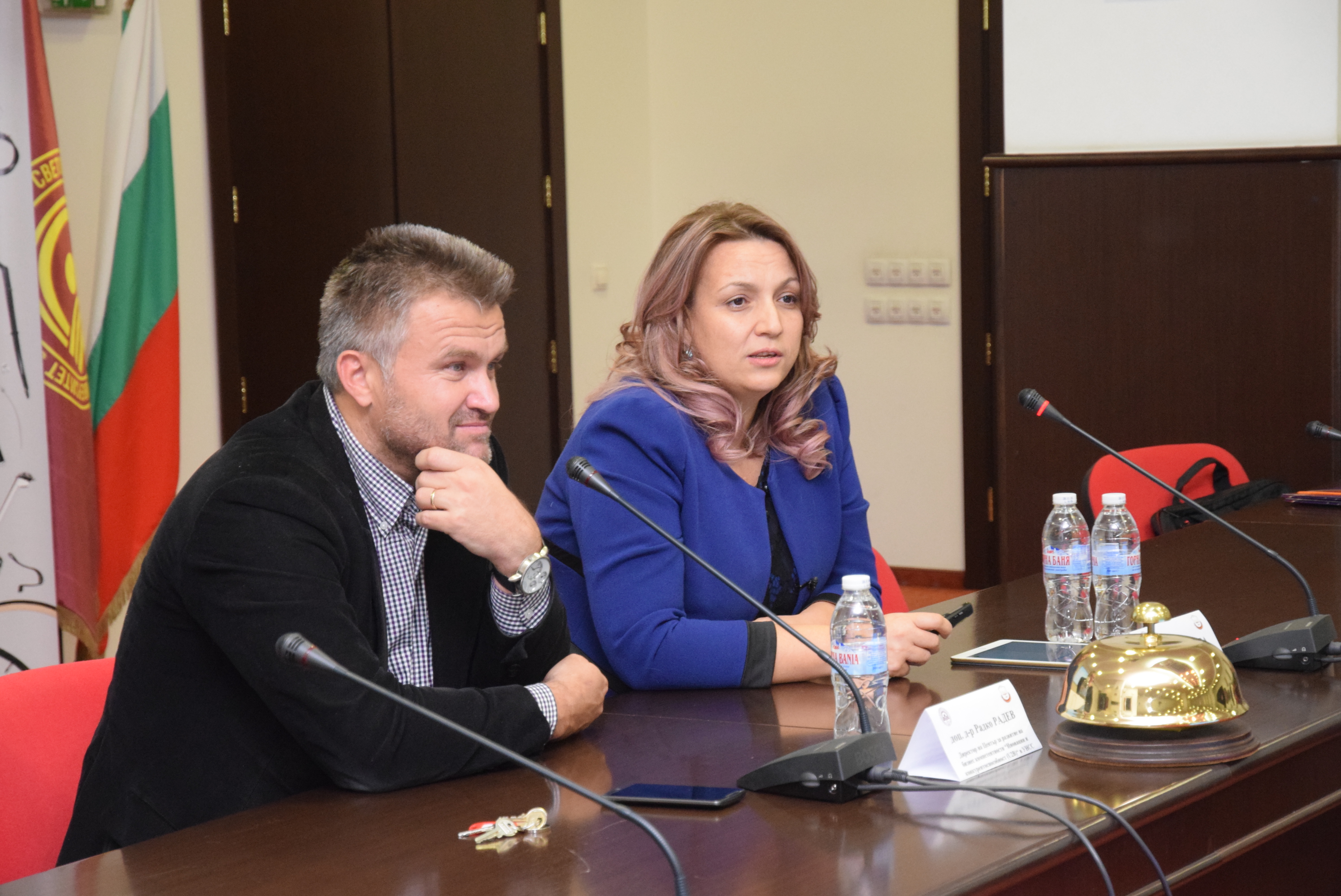 Tsvetanks Mincheva and Assoc. Prof. Radko Radev
The lecturer commented that lots of companies trying to occupy part of the banking business had been appeared due to the technology booming and on the other hand the banking business had been exceptionally regulated for guaranteeing the consumers calmness and protection. So the regulations face the banks to challenges different from the challenges to Fin Tech companies because they are not a subject of regulations, outlined Mincheva. She gave as an example the "players in the financial chain", spoke about the rules, European legislation and consumer`s protection.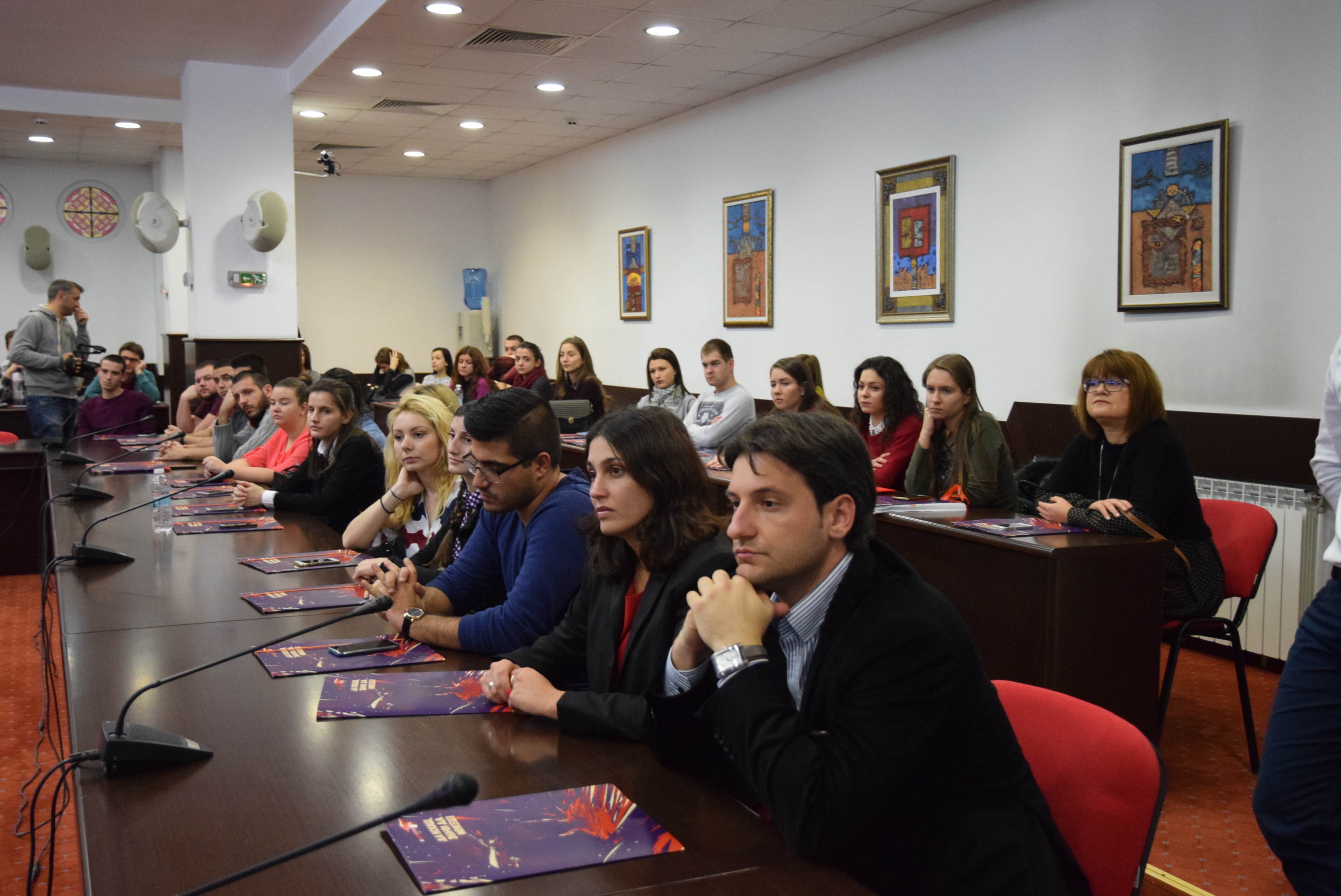 Attendees at the meeting
The investment in innovations in the banking is oriented mostly to the enhancement of the client service quality and client contentment as well as to the development of alternative banking channels, specified Mincheva. They are followed by the investment in innovation of processes, products and sales in the banking business.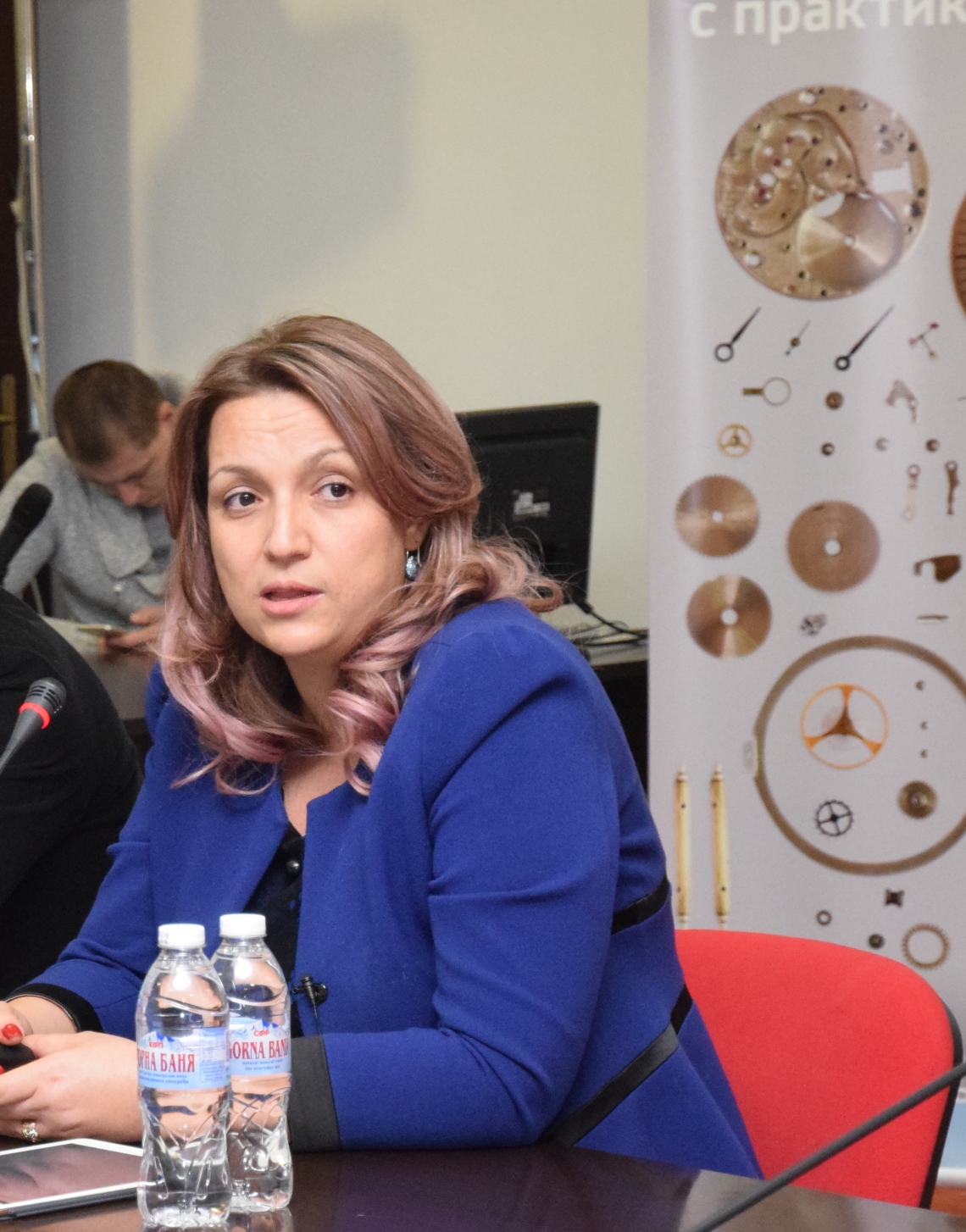 The lecturer
The question is not whether to invest, the question is to invest in what, emphasized Mincheva. According to her words the generating and selection of qualitative ideas had been exclusively important for the innovation to reach the market. There are several major ways of generating ideas at the international organizations such as UniCredit Bulbank. They are the partnership with the IT companies and startup companies, change of good practices at group level, change of good practices outside the organization, idea generated at lower level in the organization.