Lecturers from the UNWE Participated in The OSCE Seminar in Vienna
On 17 October in the Hofburg Palace, Vienna was held a Seminar on the Effective Criminal Legislative Tools for Counteracting the Terrorism in the Member-States of the European Union Based on the Law Supremacy: the Bulgarian Experience. The event was organized by the Permanent Representation of the Republic of Bulgaria to the UN, OSCE and other international organizations in Vienna jointly with the Transnational Threats Division and the OSCE German Chairmanship in the frameworks of the Working Programme of Bulgaria's EU Communication Strategy for 2016.
The participants during the seminar, Prof. Dimitrov (the first man on the right)
The Seminar was opened by Assoc. Prof. Svetoslav Spasov, Permanent Representative of the Republic of Bulgaria to UN, OSCE and other international organizations in Vienna and lecturer at the National and Regional Security Department. One of the major statements was made by Prof. Dr. Dimitar Dimitrov, Dean of the Economics of Infrastructure Department and Head of the National and Regional Security Department who examined the economic aspects of the terrorism and nuclear security. In the discussion took part also Ambassor Cristian Istrate, Permanent Representative of Romania, Thomas Wuchte, OSCE Head on Anti-Terrorism Issues, Oleg Petkov, Deputy Chairman of Bulgaria's National Security Agency, Lachezar Milushev, Director of Analyses and Policies Directorate at the Ministry of Interior and Nikolay Paunov from the Liberal Politological Institute.
The Bulgarian participants in the Seminar (from the left to the right): Mr. Lachezar Milushev, Prof. Dimitar Dimitrov, Ambassador Svetoslav Spasov, Mr. Oleg Petkov, Mr. Nikolay Paunov
The Seminar was held after the regular session of the OSCE Security Committee as an event accompanying the process of voluntarily reporting by the member-states on the application of the Organization documents regarding the fight against the terrorism. At the Seminar attended permanent representatives and experts form the Missions of all 57 OSCE member-states, representatives of the academic circles and civil society.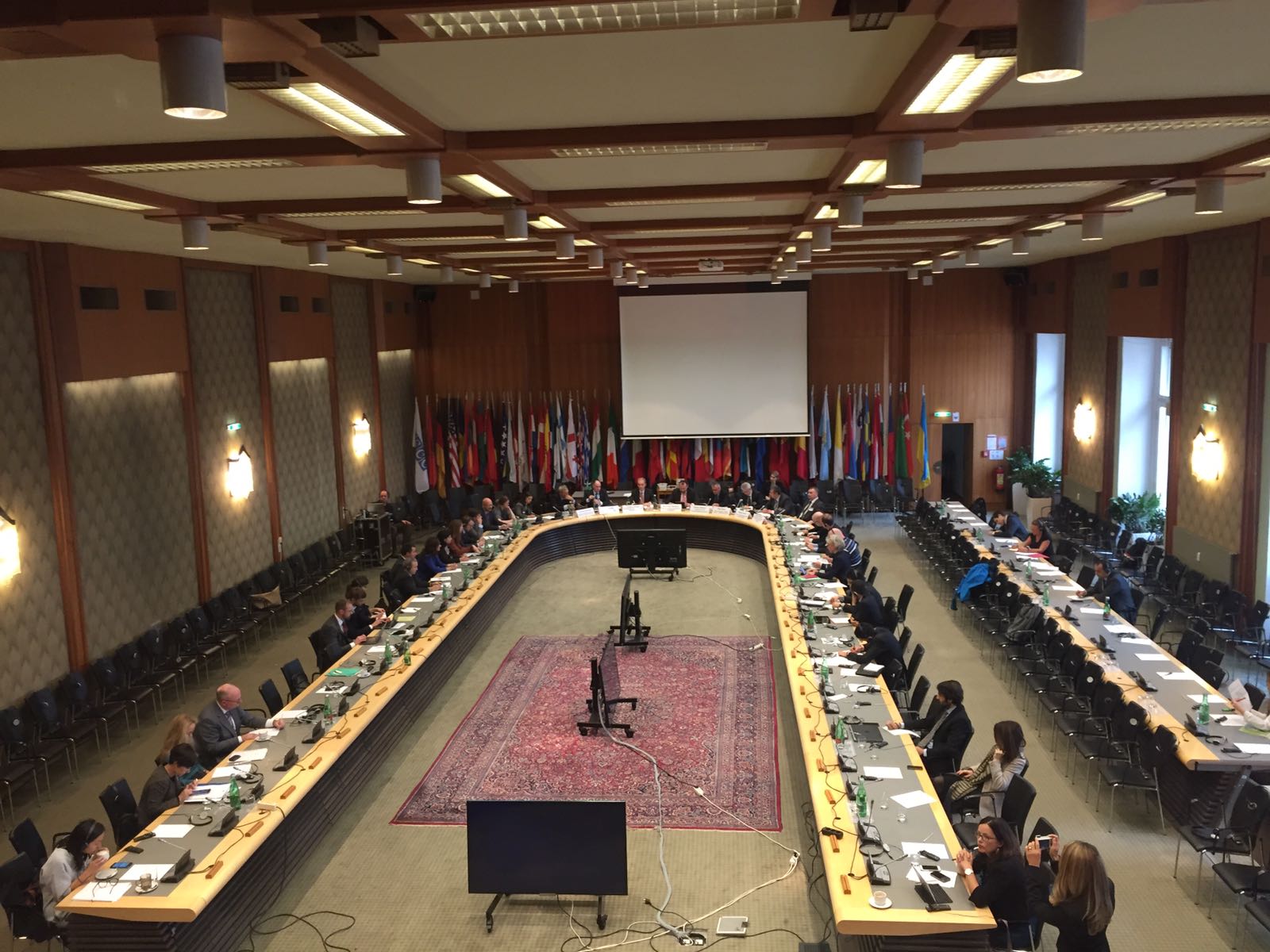 The hall in the Hofburg Palace, Vienna where the Seminar was held