The Rector Prof. Statty Stattev Met with the European Commissioner Maria Gabriel
The opportunities of UNWE to participate in the project for unified European Student Book and to enter in the pilot group of universities from the European Union which will incorporate electronic service and management of academic process were discussed by the Rector Prof. D.Sc.(Econ.) Statty Stattev and Maria Gabriel, European Commissioner for Digital Economy and Society.
Mrs. Maria Gabriel and Prof. Statty Stattev
Prof. Stattev talked to Mrs. Maria Gabriel about the electronization of the academic, scientific research and administrative activity of UNWE.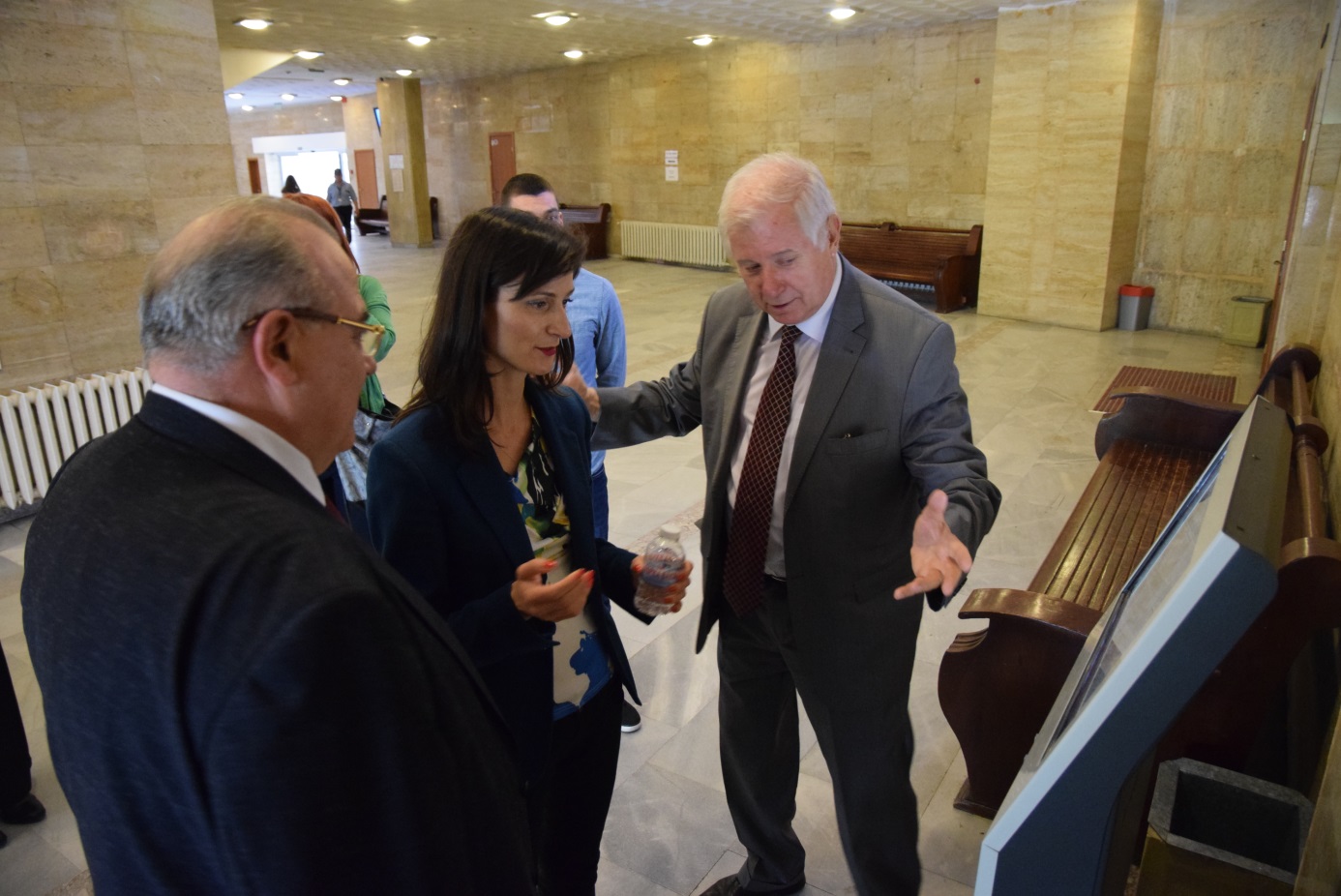 In front of one of the devices Prof. Valentin Kisismov, Director of the Center for Computer Innovative Systems (on the right) is explaining to Mrs. Maria Gabriel how the electronic Student Books are served. On the left: Prof. Statty Stattev
The European Commissioner visited the Test Center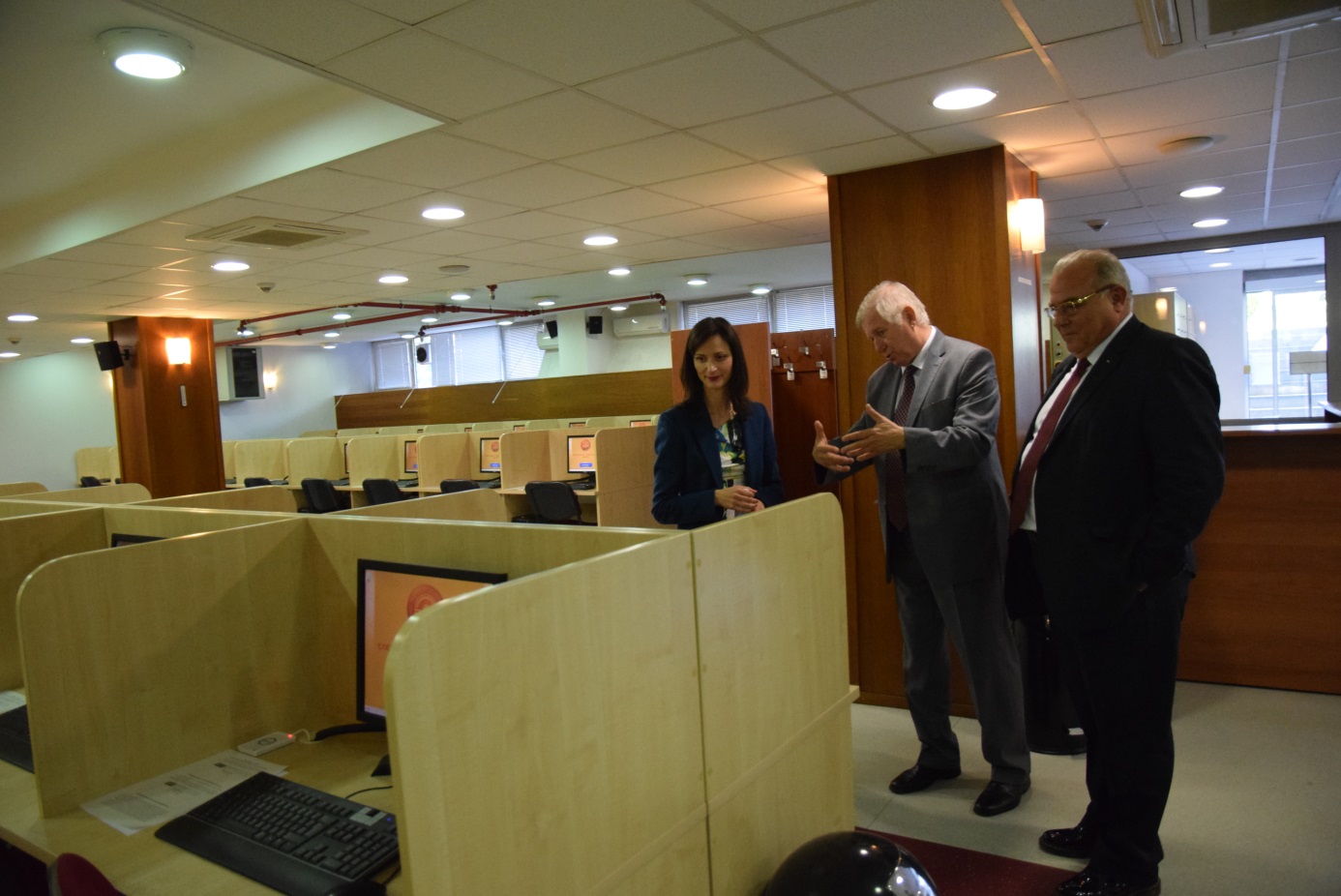 Mrs. Maria Gabriel was at the UNWE on the occasion of her participation in the forum Girls in ICT Day 2018 which was hosted by our university.